Customer Testimonials
We're proud of the professionals on the Bjornsen Pond Management team and the work they do. But, rather than toot our own horn, we'll leave that to our satisfied customers.
Kevin and Lori, thank you for providing pond management services that have enabled us to maximize our pond usage from an aesthetic and recreational perspective. We have benefitted significantly as we have used our pond for swimming, fishing, family/senior pictures, and as a gathering place for the holidays. The quality and level of fish stocking and pond vegetation control are a couple of aspects of pond management that you provide and we enjoy!
I just want to give a shoutout to Kevin and his pond management knowledge. He has taken care of my pond for a decade—flawlessly. Without him we'd have a mess every year.
Just a note of how great our pond is now after going to Bjornsen Pond Management. Kevin was awesome in explaining what we needed to treat the algae and recommend live bacteria to help clear the pond. They care about the environment and sell eco-friendly products. Thanks Kevin for education on how to manage our pond better.
If you have a pond, this company know how to manage it. Over 25 years of experience with results that will impress you. This is the only company in eastern Iowa that has comprehensive knowledge of how to properly manage your pond.
My wife and I would like to thank Kevin for all his help with our pond. From delivering fish to setting us up with a pond aeration system, to answering a multitude of questions. He's very quick to reply. It shows that he loves what he does, and is vey knowledgeable. Kevin is my go-to guy for all my pond management needs. Thanks Kevin for all your help!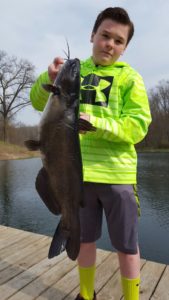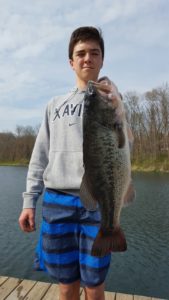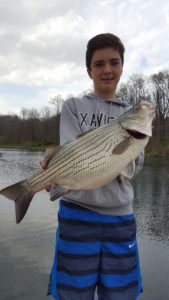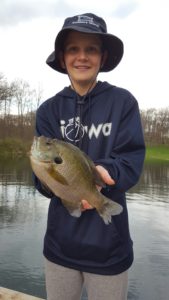 Kevin, WOW. What can I say? We had a great time fishing your ponds today! Through rain, wind, and sun—it didn't matter. Our jaws hurt from smiling. Ash said that he has never had so much fun fishing. Ever! The Striper was his biggest fish to date and I caught one of my biggest Bass. Also that was the biggest bluegill that I've seen in person. You sir, build one heck of a pond. My hat is off to you. Thank you again so much.
Kevin and the Bjornsen Pond crew do genius-level work on all things outdoors! See what they can do for you and your pond or lake!
Kevin is a wealth of knowledge on pond management!